Man VS Dog
It is 1985. The ocean is angry. A huge slab of water surges towards shore, pitching and snarling like a rabid dog. It rises up on its hind legs, spitting froth from its mouth and then attacks, crashing violently onto the razor sharp reef below. This is no place for men.
But paddling smoothly into the belly of the beast is Mark Occhilupo, a rare breed of man with the strength, skill and bravery required to tackle a 30-foot monster. He is 18 years old and tipped as a future world champion…
Fast-forward ten years and "Occy" has traded 30-foot slabs at Pipeline for slabs of beer and fast food. He has retired from the Surfing World Tour, ballooned to 111 kilograms and rarely leaves his couch. This freakishly gifted man is battling "the black dog" – depression.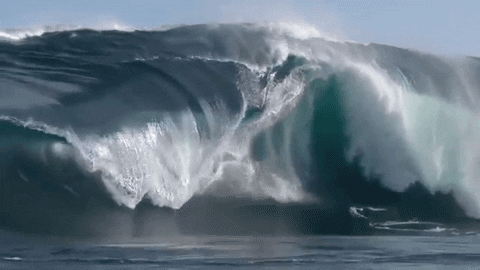 Depression affects 1 in 7 Australians; but men are less likely to admit it because vulnerability is still perceived as a weakness, especially about a problem you can't physically see. But if the black dog can maul a bloke like Occy, who's as tough as a cheap steak and as brave as a streaker in winter, then isn't it time to admit that suffering from depression isn't weak?
A/Professor Judy Proudfoot, from the Black Dog Institute, says men often find it difficult to deal with depression. Their research has shown there is a masculine tendency to try to solve problems independently and stoically, and this means men are less likely to seek help. Poor coping strategies – like alcohol and drug use – often add to the problem.
But Proudfoot says there are positive things men can do when tackling depression; and one of these is physical activity. Not only does exercise help to improve mood, the process of setting short-term exercise goals can really help men feel more in control of their lives. Other strategies that men find helpful are taking some time out, rewarding themselves with something enjoyable, and keeping themselves busy. Online tools for men, such as the myCompass program, are also available. If men find themselves in a really dark space, they should contact someone who can help them as soon as possible.
It's part the approach Occy took. After more than a year on the couch, and with his pro surfing career just a memory, Occy got up and started exercising. His long-term dream was a World Title, but his short-term goal was getting fit and dealing with depression.
Of course, you don't need to be an elite athlete to harness exercise as a way of coping with stress, anxiety or depression, as Grant Trebilco can testify. Grant is the founder of One Wave, an organisation that uses surfing to raise awareness about mental health.
Grant was diagnosed with bipolar disorder in 2012. Feeling alone, and discovering people didn't want to talk about mental health, he did something different. He donned a suit and tie, grabbed his board and paddled out at Bondi Beach with the aim of starting a conversation. It was the first ever Fluro Friday event.
Fluro Friday has now run at over 50 beaches worldwide. People come together to dress up in funny outfits, go surfing, have a chat and share the buzz. It's about fitness, but more than that Fluro Friday is about building a community; and the sense of belonging it generates is an invaluable asset for people struggling with their mental health.
For blokes battling depression there are obviously huge benefits to taking control of your physical health. When life feels like it's going a bit sideways you can still strap on the footy boots or hit the gym and set yourself achievable physical goals. And if you work out with mates, you'll also benefit from the positive vibes friendship brings. Of course going for a jog isn't a cure all, but it's a step in the right direction to getting your life back on track.
When Occy got off the couch back in 1995 he started with one step. That step turned into a dedicated training regime and a determined return to the Surfing World Tour, where he was once again pitted against the best surfers and the biggest waves in the world.
In 1999, at 33 years of age, Mark Occhilupo was crowned World Champion.
Obviously, everyone battling the black dog doesn't have to master 30 foot Pipeline to overcome it (thank Christ for that!). But if you are struggling with depression, or if you know someone who is, then grab a board, or a ball, or just lace up some running shoes and take your first steps on the journey to recovery.
There might not be a world title waiting at the end, but there will be a healthier you, happier mates and a happier family. And as awesome as Occy must have felt hoisting that big trophy, I'll bet you surfing with his kids on a Saturday morning feels a million times better.
And that's something we can all do, we just need to get off the couch…
Know someone who could use some help?
Click here to learn more about Help Seeking Behaviour in men.